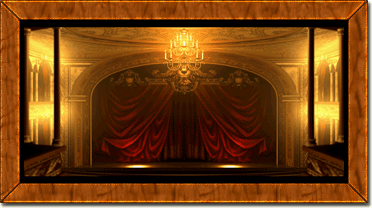 I hope you've found the Opera House fun and informative. It's been a real labor of love since 1996, maintained by only one person.
Visits to the Opera House are free, and with any luck they'll stay that way. But now there's a new way to show your appreciation.
The Opera House is introducing an online donation system, courtesy of PayPal. You can donate as much or as little as you like in recognition of this great resource.
If you're feeling particularly generous, you can also buy something from my Amazon wish list. These donations won't really help keep the site running, but they'll make the Impresaria very happy indeed!

Visitor donations have already made it possible for us to secure our own domain name and hosting space! Your donations will be used to cover those recurring costs.

Don't worry, there's absolutely no pressure! We won't be holding pledge drives or anything. This is just an opportunity to say thank you and to show your support.


Click the button above to start the (highly secure) donation process.

You can also send in cash or check donations if you prefer. Contact the Impresaria for details.

Thank you so much!


Take this way back to the Opera House.